PNMGC Team
SHAIKH AHMAD
Project Lead
Shaikh is a dual-degree student in the MPA and MS-ISA programs. He received a bachelor's degree in Business Administration with a minor in Sustainability Studies at UNM. He is currently working as the Project-Lead for Project for New Mexico Graduates of Color (PNMGC) and would like to become a renowned Philanthropist someday. He held multiple administrative positions like GPSA Lobby Chair and founding member of the Association for Sustainability at UNM. He is motivated to accentuate and enhance the rights of minority groups along with general student welfare. Some of his favorite spare-time activities are doing nature-photography, traveling different states, spending time with friends, and playing various sports.
BRYAN BALDIZAN
Graduate Project Assistant
Bryan Baldizan was born in Washington, raised in New Mexico and has lived in Mexico. He attained his Bachelor's degrees in Political Science and History at UNM. He is currently a first year graduate student under the Department of Health, Exercise & Sports Sciences. He aspires to be a teacher in APS and give back to his community through coaching sports. Bryan wants to be an ally to all students in obtaining their goals. By working together we can improve the lives of students and the communities that they come from.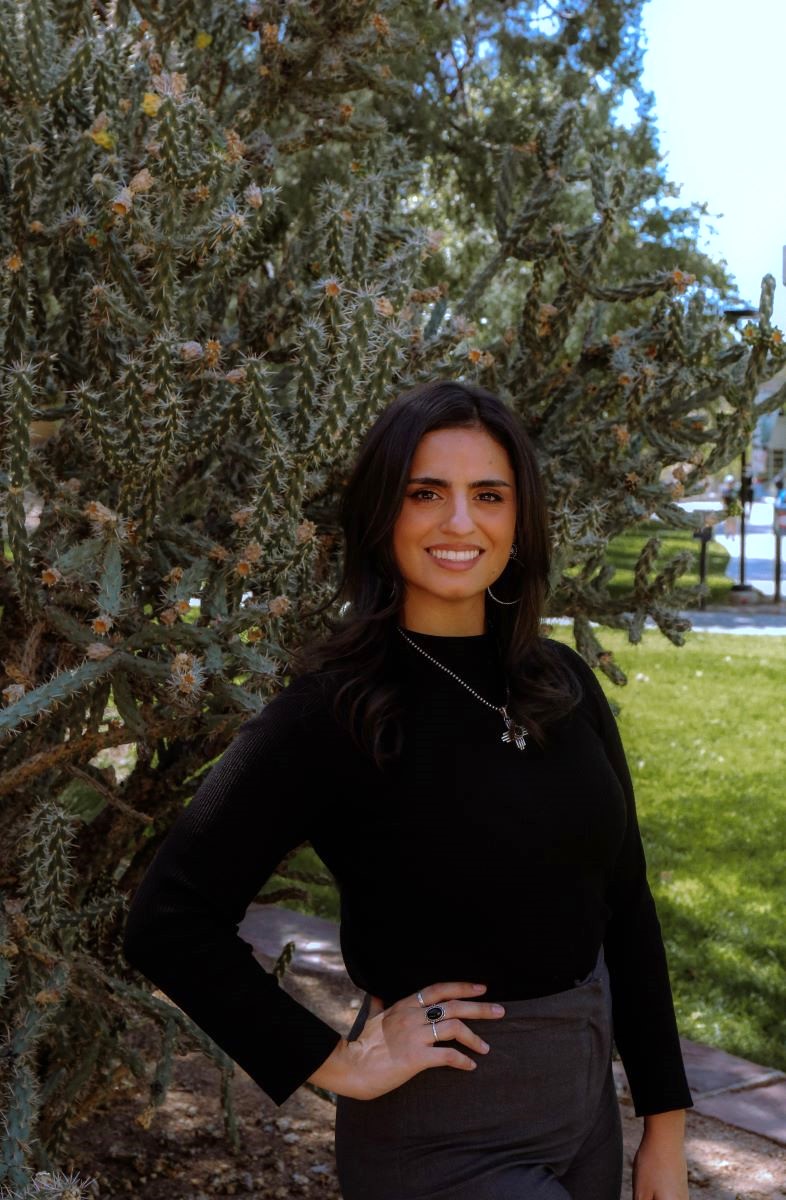 VALERIE CHAVEZ
Graduate Project Assistant
Valerie Chavez was born and raised in Albuquerque, New Mexico. She graduated from UNM with her B.A. in Intercultural Communication and a minor in Chicana/o studies and is currently pursuing her M.A in Chicana/o Studies. While studying, she plans on analyzing Nueva Mexicana self-expression and its relation to Chicana feminism. Her focus will be to destruct and understand the importance of space/place within Chicana feminist identity. She is currently a program assistant for Project for New Mexico Graduates of Color (PNMGC) working to provide graduate students of color with a safe community in academia. Valerie uses photography as a creative medium in all areas of her life and particularly enjoys cultural photography. She also spends her spare-time going to local car cruises, spending time with her loved ones, and exploring her state of New Mexico.