Alumni Spotlights
Emma Flores
Director of Recruitment, Engagement, and Partnerships at the University of Michigan
Emma Flores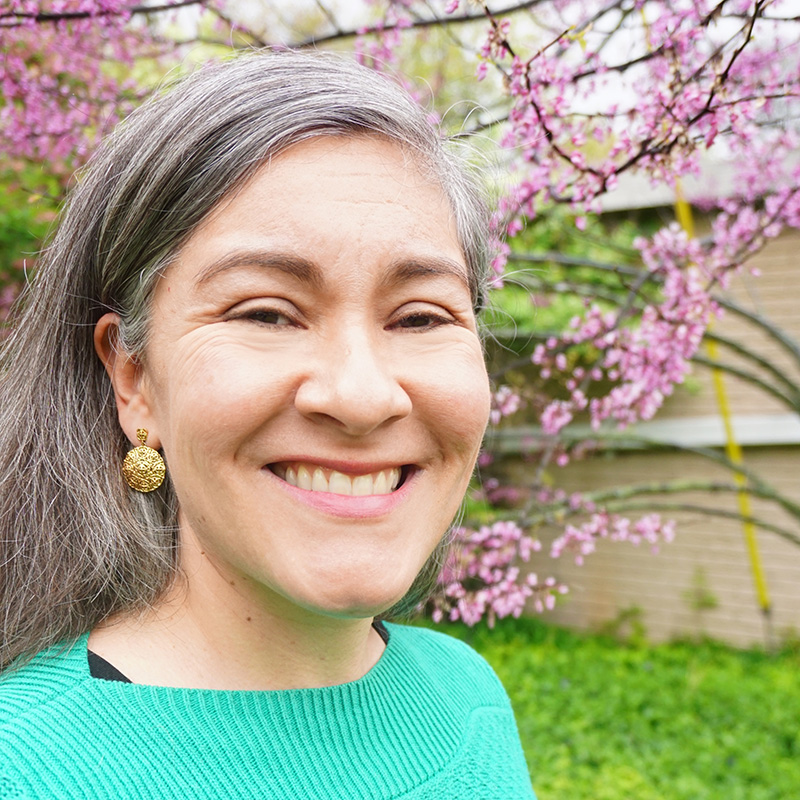 Emma Flores ('02) received her master's degree at UNM and during her time as a student, she recognized the need for support and community among graduate students of color. While working with undergraduate students at El Centro de la Raza and the College Enrichment Program, Emma began to conduct outreach to underrepresented graduate students. During these gatherings, the idea for PNMGC was born and it was formally established in 2002. This experience and her commitment to graduate education led her to pursue a Ph.D. in Educational Leadership and Policy Studies at The University of Washington where she studied higher education.
Currently, she works at Rackham Graduate School at the University of Michigan as Director of Recruitment, Engagement & Partnerships. As a scholar-practitioner, she oversees several programs designed to broaden participation in graduate education. She also supports underrepresented incoming students as they transition to Michigan and supports recipients of the Rackham Merit Fellowship throughout their graduate studies.
Emma notes that her experience at UNM profoundly shaped her professional commitment to graduate education. She is so proud to see how PNMGC has grown and thrived and feels honored to have played a role in its creation.
Hakim Bellamy
Deputy Director of the City of Albuquerque's Cultural Services Department
Hakim Bellamy
Before being tapped by Mayor Keller to serve as the Deputy Director of the Cultural Services Department, Hakim Bellamy was the Inaugural Poet Laureate for the City of Albuquerque (2012-2014). Bellamy is a W. K. Kellogg Foundation Community Leadership Network Fellow, a Kennedy Center Citizen Artist Fellow, an Academy for the Love of Learning Leonard Bernstein Fellow, Western States Arts Alliance Launchpad Fellow, Santa Fe Arts Institute Food Justice Fellow, New Mexico Strategic Leadership Institute alum and soon to be Citizen University Civic Seminary Fellow (August 2020). In 2012 he published his first collection of poetry, SWEAR (West End Press/University of New Mexico Press), and it landed him the Working Class Studies Tillie Olsen Award for Literature in 2012. With an M.A. in Communications from the University of New Mexico (UNM), Bellamy has held adjunct faculty positions at UNM and the Institute of American Indian Arts. Bellamy has shared his work, in person, in at least five countries and continues to use his art to change his communities. His latest book is We Are Neighbors (2019), a collaboration with photographer Justin Thor Simenson that was a finalist for the 2020 New Mexico Arizona Book Award. www.beyondpoetryink.com
Hakim says, "PNMGC and me go back like PMGC. My day ones know what I mean (Shout out to Kateri, Emira, Christopher and, of course, Margaret)! At a time when I was the first one in my immediate family to go to graduate school (my Father and Mother would later both go on to get advanced degrees), PNMGC was a critical tool and navigating the disorientation that often occurs for first generation grad students. It was akin to being afloat in a new culture, with a new language and new norms, and PNMGC was a lifeboat that eventually became continent of community. It was a home away from home, and when I finally graduated with my M.A. in Communications in 2014 I knew I owed a large part of my success to PNMGC."
Eric Castillo
Chief Officer of Diversity, Equity, and Inclusion at Tarrant County College
Eric Castillo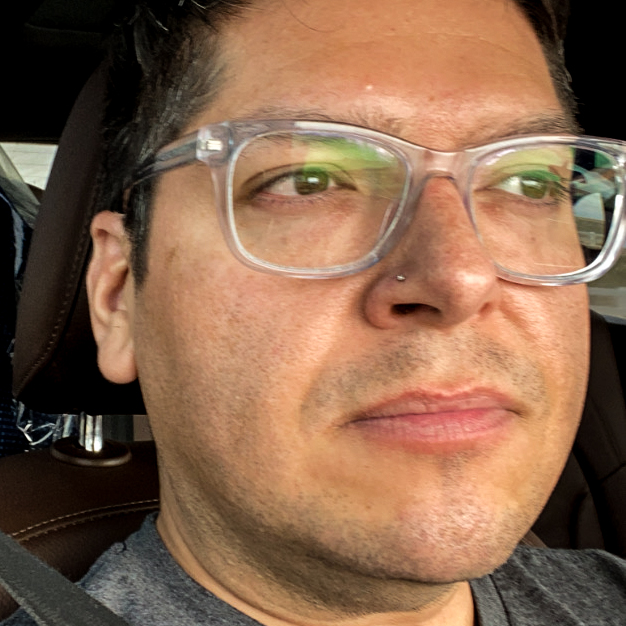 Dr. Eric Castillo is Tarrant County College's Chief Diversity, Equity, and Inclusion Officer and is charged with developing systems-level justice, equity, diversity, and inclusion initiatives that will help advance the organization's mission. He is a second-generation Chicano and a first-generation college graduate from San Antonio, Texas with expertise in critical race studies, social justice, and higher education administration. With 15 years of experience as a DEI and Social Justice professional, Dr. Castillo previously served as Assistant Dean and Campus Director for Springfield College and Director of the Institute of Hispanic-Latino Cultures "La Casita," Assistant Director of Multicultural and Diversity Affairs, Affiliate Faculty with the Center for Latin American Studies, and Lecturer in Global Strategic Communications at the University of Florida (UF). Before joining UF, Dr. Castillo served on staff and the steering committee for Project for New Mexico Graduates of Color (PNMGC) from 2006-2010. He most recently served as a Racial Equity Consultant for Presidio Graduate School where he is leading efforts to enhance the racial equity work across the institution by designing a strategic racial equity resource guide for faculty.
As a community organizer and activist, Dr. Castillo helped lead various local, state, and national efforts on undocumented student college access, education equity, and voter education. Key accomplishments include creating a resource guide for undocumented students, developing a faculty and staff of color network, instituting diversity and leadership student programs and conferences, launching a national immigrant rights campaign from California to DC, and achieving pay equity for adjunct faculty. During his spare time Dr. Castillo enjoys reading, exercise, cooking, and scary movies.
Brandon De Flon
Associate Engineer at the Albuquerque Bernalillo County Water Utility Authority
Brandon De Flon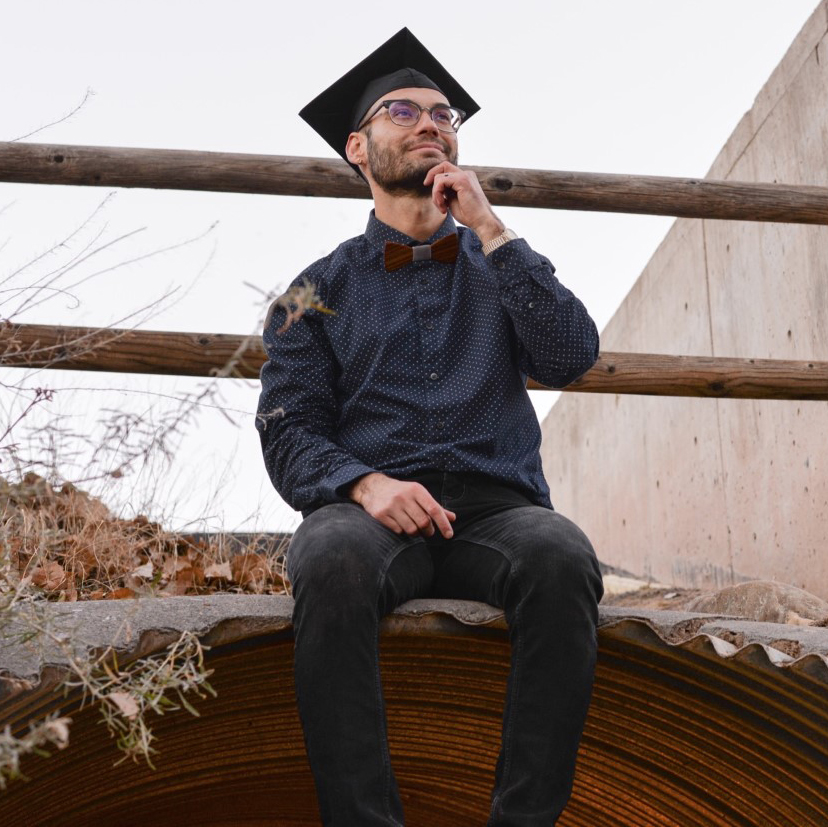 In his free time, Brandon De Flon enjoys food, music, athletics, the outdoors, and laughing with family and friends. Brandon De Flon is an Associate Engineer for the Albuquerque Bernalillo County Water Utility Authority (ABCWUA). He assists with chemical dosing of wastewater collection systems, data reporting, and statistical analyses. He previously worked for Mountain States Insurance Group (MSIG), providing actuarial assistance with line of business pricing, rate filings, and monthly reporting processes.
Brandon graduated from UNM in December 2020 with a Master of Science (M.S.) in Statistics. From 2018-2020, he served as a Graduate Assistant with the Project for New Mexico Graduates of Color (PNMGC). PNMGC provided him the opportunity to grow as a leader and showcase his enthusiasm for supporting students' success. He is still an active member and is excited for the chance to be a professional mentor this upcoming Spring 2021 semester. Additionally, in February 2020, Brandon's team comprised of Statistics and Computer Science students represented UNM at the National Football League (NFL) Big Data Bowl as a collegiate finalist in Indianapolis, Indiana.
Japji Hundal
Software Engineer at Bayer AG
Japji Hundal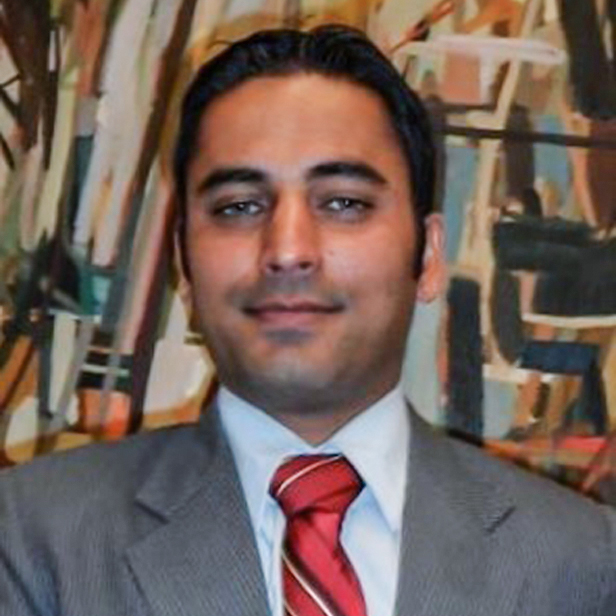 Japji Hundal works as a Software Engineer for Bayer AG, primarily focusing on Business Intelligence. He oversees the database development, data visualization, and data reporting as part of the LEPSI project for Bayer AG. He previously worked for the State of California Department of Health in Sacramento providing Business Intelligence reporting for the Medicare/Medicaid program.
Japji graduated from UNM in 2012 with a Master of Science in Computer Engineering and a Master in Business Administration with a focus on finance and management of technology. During his time at UNM, he took on leadership roles in several student organizations to support graduate students and students of color. He worked as a Project Assistant for PNMGC from 2009 -2011.The work at PNMGC helped Japji grow a passion for developing grass root organizations, advocating for student success and providing mentorship. He also served as GPSA Chief of Staff from 2011-2012.
Yuliana Kenfield
Assistant Professor at the University of Texas Permian Basin
Yuliana Kenfield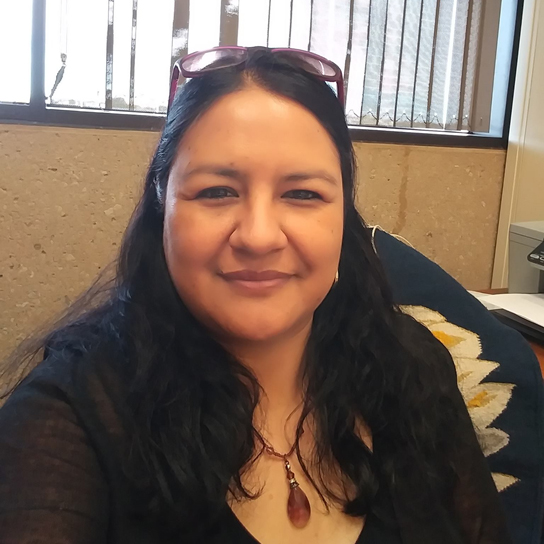 Yuliana Kenfield is a Quechuan scholar who is currently an Assistant Professor at the Language, Literacy, and Special Populations department at the University of Texas Permian Basin. She found in the PNMGC community a major system of support during her doctoral studies. Yuliana was a former peer mentor in PNMGC who would often bring her twins to the PNMGC activities.
Nationally, Yuliana works with teachers & educational researchers who strive to better serve English Language Learner students. A former bilingual elementary and middle Language Arts teacher in New Mexico as well as a immigration paralegal , her current work focuses on collective sociolinguistic self-explorations with pre-service bilingual teachers around literacy experiences, ideologies, and actions to strengthen the professional commitment for social justice in education. Internationally, Yuliana works with activists from her hometown, Cusco (Peru), who are concerns about equity in education for Quechuans and other Indigenous populations.
Since graduating in 2018 from UNM, Yuliana's scholarly activity has obtained local and national recognition. The La Mancha Society at the University of Texas Permian Basin awarded her the 2020 Golden Windmill Award. Also, recently she received the 2020 Distinguished Dissertation Award from the Critical Educators for Social Justice (CESJ) Special Interest Group (SIG) within the American Educational Research Association (AERA). Her dissertation manuscript on Sociolinguistic Ideologies and Decolonial practices of Quechuans also received a 3rd place honor for 2019 Outstanding Dissertation awards by the National Association of Bilingual Education.
A portion of Yuliana's research was recently published in the ReVista Havard Review of Latin America. ReVista is a prominent bilingual journal published by Harvard University.
To learn more about Dr. Kenfield's research and work, please visit the podcast by the International Consortium for Multilingual Excellence in Education.
Joseph J. García
Visiting Assistant Professor at Texas A&M International University
Joseph J. García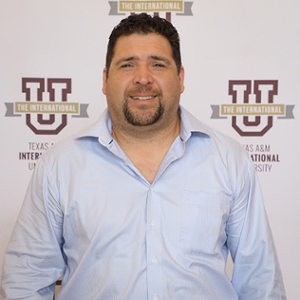 Joseph J. García is currently a visiting assistant professor of history and sociology at Texas A&M International University, who co-founded and organized PNMGC in 2002 with fellow UNM graduate students and staff. Originally from rural South Texas, he is the son of voting rights activist and is engaged in transnational research focused on social movements in the Americas. He was a former Peace Corps Volunteer in Paraguay and President of the GPSA (2006-2008).
JOSEPH P. SÁNCHEZ
Senior Advisor and Strategic Planner at the UNM College of Nursing
Joseph P. Sánchez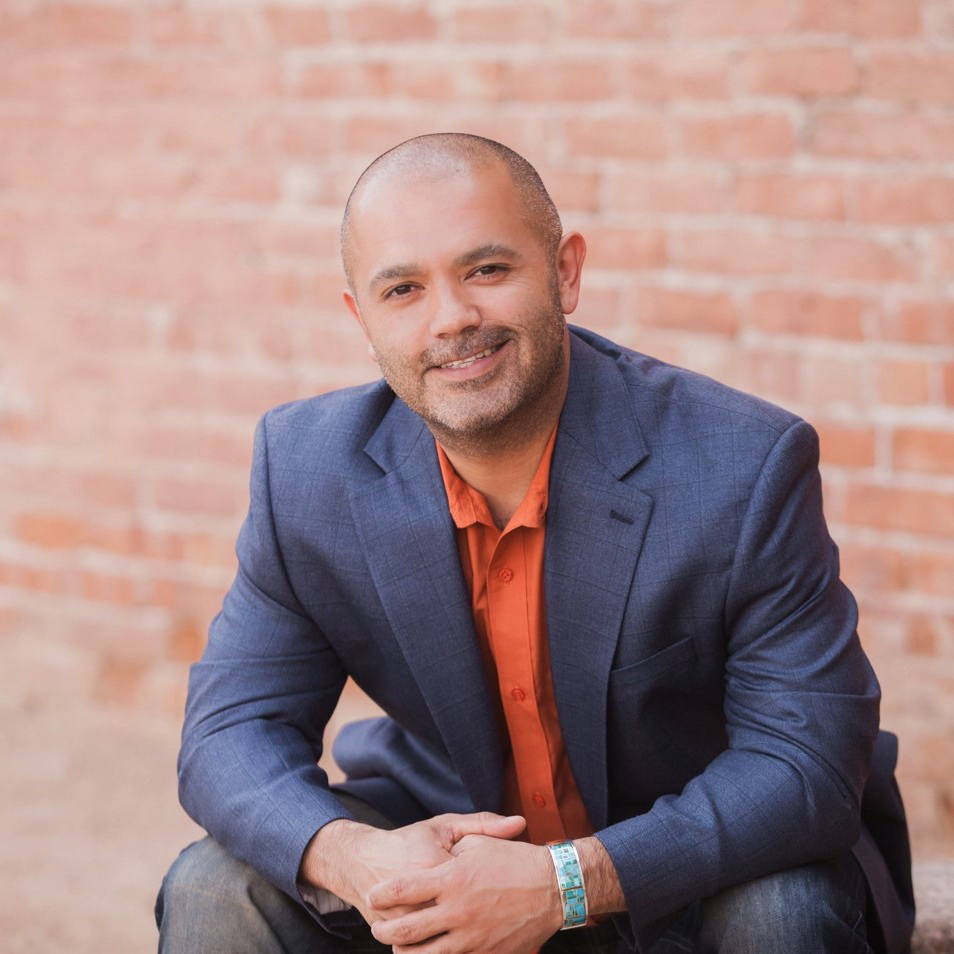 Joseph P. Sánchez is the Senior Advisor and Strategic Planner for the College of Nursing at the University of New Mexico, where he works with the College of Nursing Dean and Health Sciences Center leadership in creating and tracking strategies to ensure that tactical objectives and initiatives across the College of Nursing and Health Sciences Center are successfully implemented, managed, and maintained in order to promote a competitive advantage. Joseph earned a PhD from the University of New Mexico, where he studied family studies and consumer science, and an MBA from New Mexico Highlands University.
His professional interests and research include examining health care access in rural and underserved areas in New Mexico and supporting health profession pipeline programs for historically underrepresented groups. In addition to his work at the Health Science Center, Joseph also serves on the north-campus Government Relations team providing comprehensive legislative bill analysis and managing strategy and advocacy efforts on legislative proposals during the legislative sessions. He also teaches an online course at the College of Nursing – N224: Application of Growth and Development to Health Care.
Joseph began his work in higher education at the Project for New Mexico Graduates of Color, where he served as a steering committee member and mentor. His work with PNMGC inspired him to continue to advocate for academic support systems for first-generation college students and students from historically underrepresented groups.
STEPHANIE M. SÁNCHEZ
Associate Director of the UNM Center for Teaching and Learning
Stephanie M. Sánchez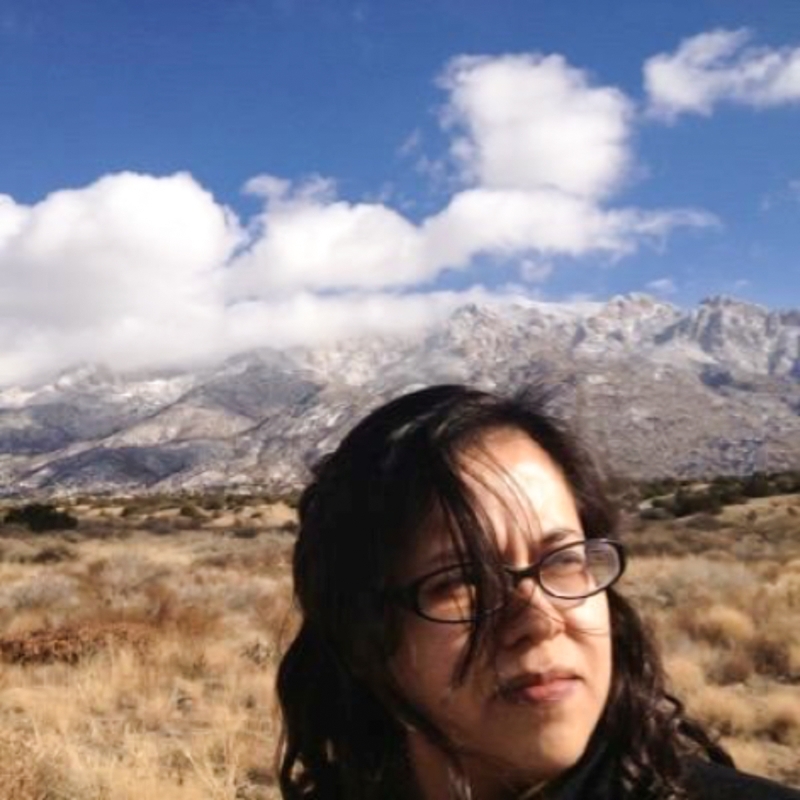 Stephanie M. Sánchez is the Associate Director at the Center for Teaching and Learning at the University of New Mexico, where she oversees the Center for Academic Program Support and the Graduate Resource Center. Stephanie earned MA and PhD degrees from the University of New Mexico, where she studied cultural anthropology with a focus in Hispanic religious rituals, foodways, and cultural performances of the southwestern United States.
Her professional interests and research include culturally relevant pedagogies, effective mentorship in higher education, emotional wellness of students in connection to academic success, and career preparation for graduate students in both academic and non-academic job markets. In addition to her work at the Center for Teaching and Learning, Stephanie also teaches two online courses in the Chicana/o Studies Department: New Approaches in Chicana/o Studies (CCS 480) and Chicana/o Cultural Studies (CCS 370).
Stephanie began her work in higher education at the Project for New Mexico Graduates of Color, where she served as a steering committee member, mentor, and project assistant. Her work with PNMGC ignited an interest in how culture, capital, and mentorship impact outcomes of student success.
FELIPE AMARAL
Technical Training Consultant at Project ECHO
Felipe Amaral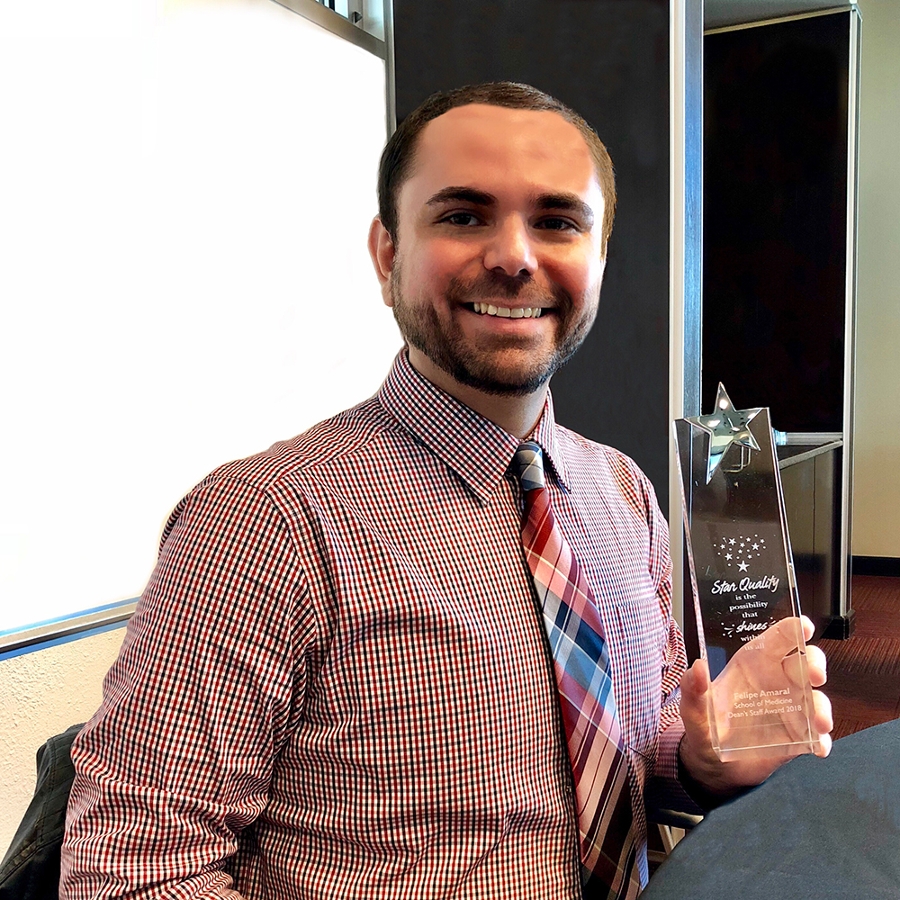 Felipe Amaral is an accomplished Instructional Systems Designer with an outstanding performance history in the fields of technology, education and training. He is originally from Brazil and moved to New Mexico in 2009 to pursue his graduate education at UNM, where he acquired two Master of Arts degrees: one in Organizational Learning and Instructional Technology and the other in Spanish and Portuguese. His interests include training and development, e-Learning, computer mediated intercultural communication, multimedia technologies, web design, second language acquisition, and the role of technological advances in the social framework of today's world.
Currently a Technical Training Consultant at Project ECHO, he has worked in close collaboration with subject matter experts and other designers to assist departments on both main campus and the HSC in producing learning objects and web-based interactive training materials to provide both synchronous and asynchronous learning opportunities in best practices for graduate teaching, academic integrity, grant writing, active lifestyles, healthy eating, and research ethics.
He has also collaborated with the Global Education Office at UNM and several on-campus organizations, such as the Men of Color Initiative and the Project for New Mexico Graduates of Color, in their initiatives to benefit students of color and promote a more diverse student population at the University of New Mexico.
SEAN BRUNA
Associate Professor of Anthropology at Western Washington University
Sean Bruna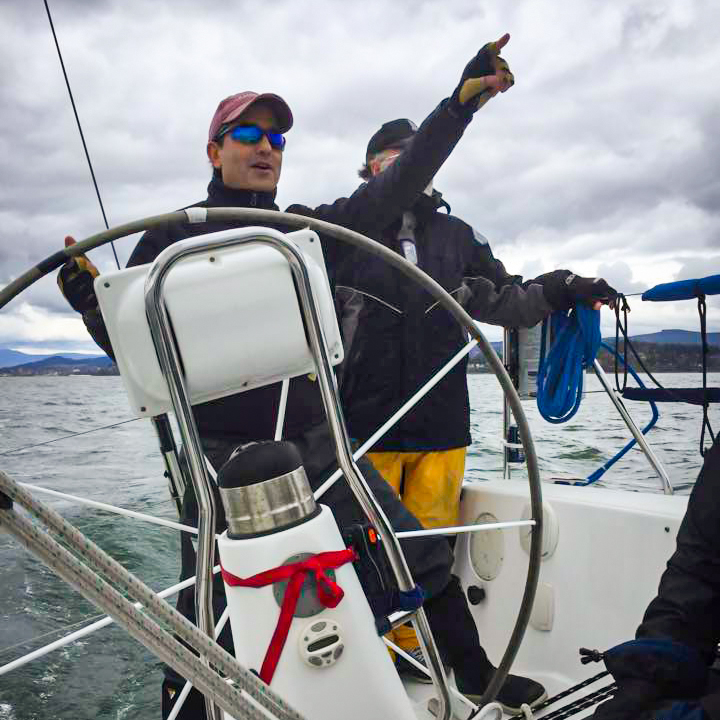 Sean says:
"I'm a medical anthropologist at Western Washington University and use mixed-methods research to examine the intersections of identity and health. My research draws from public health and anthropology to (1) test health interventions in partnership with Latinos or American Indians living with chronic disease, (2) examines disciplinary trends in anthropology, and (3) document risky fieldwork practices, all with a critical eye on policies that impact underserved populations.
"Balancing academic work and personal time is critically important; I spend as much time as I can on the water.
"PNMGC provided a much needed support network where I could learn and practice professional skills. I'm especially thankful for the writing groups. They helped keep me on track when I needed the most support!"
Current Position: Associate Professor of Anthropology, Western Washington University
Email: sean.bruna@wwu.edu
Website: www.seanbruna.com